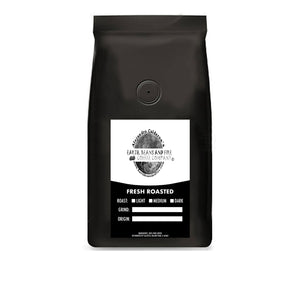 Mint Coffee Blend
Sale price Price $17.35 Regular price
Roast: Medium
This deliciously rich blend of coffee offers hints of cool fresh mint after every sip of the coffee. Decadent and smooth, this medium roast will awaken your senses any time of the day and will satisfy your taste any time of year!
All of our flavored coffees start as specialty grade single origin coffee roasted in small batches to a smooth medium. Each order is then carefully flavored with high quality flavoring oils while still warm. 
Available in Standard, Espresso, and Whole Bean.